Deserving Body Massage, Boulder & Denver, Colorado
Find Out More About John Rasch, CMT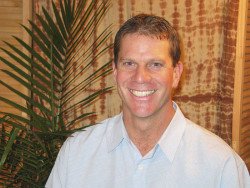 Thank you for visiting my site! Massage therapy is my true calling.
I am fortunate to have the wonderful support of a loving wife and 12 year old son (who was 6 years old at the time of building this website) who encourage me in this relatively recent career move.
Beginnings....
Having grown up on a fruit farm in Michigan, the values of hard work with compassion have been instilled in me since that youth. I descend from a family of 9 siblings, and I am number 7 in that lineage. My mother (with whom I share the special bond of having the same birthday), began a family affinity to health care; she has been a registered nurse for more than 40 years, has worked as a home-care nurse, and raised all those kids while maintaining her connection in a work setting!
From our mom, there are 2 older sisters who are registered nurses working as a teacher; (the other working in the hospital), as well as the youngest sibling, a certified acupuncturist who established our first clinical space in Boulder (that we shared, until her practice grew exponentially, now in North Carolina).
Previous Work Experiences
I have experienced employment in a variety of genres, from being a certified arborist (tree care) to gardener/landscaper, to sales, to resident advisor for middle-school boys in a Deaf school. Yet, it took a series of ineffectual sales positions to encourage me to look deep within myself for a meaningful occupation that would replenish my spirit. Looking back, I believe that these various work endeavors have allowed me to better appreciate the all encompassing splendors related to being a massage therapist.
Getting There...
As a person who loves hobbies, (music, reading, gardening, juice making, sports…) I feel that I have found the means to find fulfillment, enrichment, and happiness in my work.
One of the several perks related to massage therapy is that we, as professional therapists, are encouraged to travel in conjunction with workshops to enhance professional skills. I can savor the prospect of traveling abroad and within North America, visiting a multitude of cultures along with attending workshops/classes.
To date, some of my most prominent travels included travels in parts of Asia, living in China (PRC) for 2 years. Certainly, the short time I spent in Thailand thrilled my being beyond what I recognized at the time; since then, I have gone on to become certified as a practitioner of Thai Massage. I feel honored. In the future I plan to return to Thailand and take continuing education classes in Thai Massage.
My accreditation for Thai Massage Therapy occurred in Louisiana, on weekends between full-time massage training in a 650 credit hour program.
And Now...
My family (wife, son and I) have relocated as a final, permanent move to Colorado, especially thanks to my younger brother, with whom I am very close. My family and I simply, absolutely, love this environment and look forward to developing deep bonds here.
On a personal, professional level, I am excited to practice massage therapy here in Colorado, learning from inspired colleagues, and helping promote well-being, both for myself and for those with whom I come in contact.
---
Make an appointment for Thai Massage in Boulder
Contact me via e-mail form
Massage benefits to your mind, health, and body
Communication modes for Deaf, Hard of Hearing, and Deaf-Blind clients
---
Please use the search box below to find any additional massage-related info: